Metabolism is a process that occurs within a living body in order to maintain life. The metabolism of a city involves both the tangible and intangible elements; the essence of its innovation resides in the double excessiveness of these components. The vision of the project is to reinstate metabolism and its importance within the city.




When we look at a city, we see the layers that formulate the city. The layers on the earths crust that stack up, sink below, arranges itself accordingly, forming a quasi network of repetitions, openings, laneways, textures, monuments, smells, sounds, colours, motions and so on. When we pass through the city on a day to day basis, the things we see, touch, smell, hear and taste form tangible moments of experience.

However, the invisible elements of the city remain unnoticed , hidden from everyday life but are vital to a functional working city. These intangible inbetween spaces link major programs within the city together forming the networks or nerves to a functioning body or whole.

The vision of the project is to reinstate metabolism through co-design and didactic architecture.


The site of this project is Flinders Street Station in Melbourne, Australia. The architectural framework draws inspiration from the existing grid. The horizontality is forced by the train tracks and the verticality is formed by the trusses. Taking this into a three dimensional understanding explores an infinite number of spatial possibilities.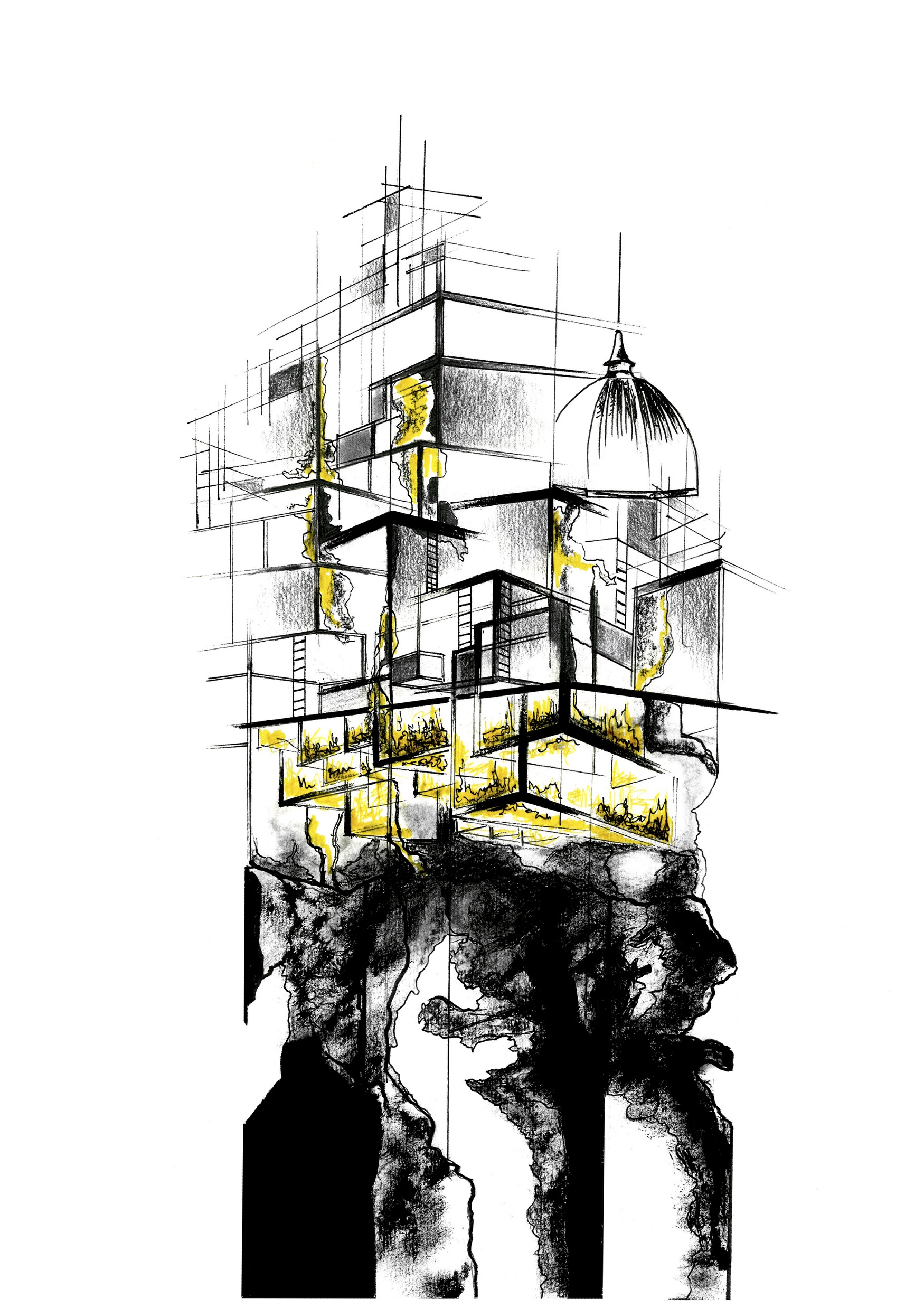 Within the architecture, each frame connects to one another by the boolean effect forming "inbetween" spaces. These "inbetween" spaces contain all the intagible processes within the building which include, pipes, fertilisation plants, biomass generators, and many more. Like a pocket or a whisper, a shout. These spaces interact with the users of the building through their everyday lives. By the synchronisation of both tangible and intangible spaces, we begin to see the metabolism of a building in a new and revealing light. The didactic nature of this architecture lies in the users experience through the multitude of spaces. We begin to examine the nature of metabolism within a city and question its realocation.